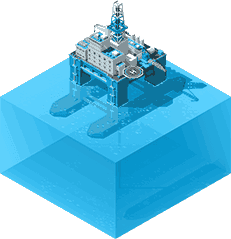 Energy Services International (ESI) has been in operation in New Zealand as transformer oil and filtration specialists for over 25 years. The company is head quartered in Taranaki, New Zealand, with branches in Malaysia and the Philippines.
ESI has a long history of service to the Electrical Supply Industry and has the experience and expertise t meet customer requirements. In agreement with the global concern for protecting the environment, ESI regularly updates equipment and procedures to ensure that the most environmentally friendly plant and work methods are used.
ESI provides the following transformer oil maintenance services t Power Utility and Industrial customers in New Zealand and SE Asia:
Bill Young
General Manager
Oil Sampling & Testing
Transformer Oil Regeneration
Supply of Regenerated Transformer Oil
Supply of New Transformer Oil
Vacuum Filling of New Transformers
Vacuum Drying of Transformers
Supply & Installation of Filtration & Dry-Out Systems for Transformer Winding, Tap-Changer and Switchgear
Supply of Specialist Lubrication Oil Filtration Equipment
World Leader in Transformer Oil Filtration & Reclamation
ESI first established on-line Reclamation Plant and Procedures in New Zealand over 25 years ago but is still recognized as a world leader in Transformer Oil Filtration and Reclamation today.
The ESI Oil Reclamation Plants  are the latest in technology and of the highest performance available in the world today. They have an adjustable flow rate of 1,000 - 6,000 litre/hr, 96 kW Oil Heating Capacity and Vacuum pump/booster capacity of 720m3/hr. We have recently imported a 2nd 6,000 litre/hr machine to service growing demand
ESI's reputation for excellent Environment, Health and Safety as well as the safe-guard of Clients Assets is second to none. Our plants are SCADA/PLC controlled with layered protection for the environment.
Our desire is to provide our customers with a service that will not only save them and their customers money, extend transformer life and reliability, but is also the best choice for the environment in recycling a valuable resource.
Professional, Experienced and Competent Staff
ESI employs staff who are competent to perform their tasks, with on-the-job training being done on a continuous basis. Plant operators are qualified, experienced and have bee trained to enable them to hold substation access and work permits in New Zealand.
ESI has a long history of service to the Electrical Supply Industry and has the experience and expertise to meet customer requirements.
Committed to the Environment & Community Health
ESI is committed to protecting community health and the environment.
The fulfillment of this commitment is considered an essential ingredient for the long term success of the company. ESI strives to conduct its business as a responsible steward of the environment, as well as safeguarding the health and well-being of our employees, neighbours and customers.
To ensure that ESI has the credentials and capabilities to plan, undertake and manage the transformer oil refurbishment activities with all due diligence, ESI uses the services of environmental consultants to provide strategic advice on various Environment, Health and Safety (EH&S) steps involved in successfully managing the business venture.
We're always interested in new projects, big or small. Please don't hesitate to get in touch with us regarding your transformer oil requirements.
If you want to contact us about any issue please call +64 6 7648662 or send us an email. If you would like to submit a proposal for consideration simply get a quote.
Our commitment
Deliver world-leading transformer oil specialist services
Protecting the Environment and People
Responding to Environmental Challenges
Increasing Productivity & Efficiency
Our Team
Experienced and Quailified Staff
Continuing Development
Continuing Education & Well-Being
Organisational Efficiency Benefiting our Clients
Strict Health & Safety Policies
Our Expertise
Oil Sampling & Testing
On and Off-Line Purification/Reclamation
Vacuum Filling of Transformers
Recycling of Oil to as-new Condition
Tap Changer & Trolley Filter Units